Welcome to the bestbalsakits modelling store for more hours of enjoyment.
Our goal
bestbalsakits modelling will offer you a broad range of model kits and accessories.
Our main goal is to bring these modeling items that are only seldom found, be it online or not. So be prepared to find vintage items that are long out of production, collector items that are very hard to find or just popular items that are hard to come by. One particular item we're very proud of, is the most complete listing of Tamiya 1/12 Big Scale car & 1/6 Big Scale bike models on the internet! Oh, and can we just add that we carry most big scale models of manufacturers: Doyusha / Entex, Protar, Revell, Eidai Grip, Nichimo & Bandai! Where else will you still find these???

Our latest stock additions: read
Our future stocking plans: read
Our future projects (updated oct 29, 2018): read

-1/12 HIRO MFH SALE-

6 MODELS OFFERED ON STUNT DISCOUNT PRICES
(no extra volume or other discount on these models, sorry!)

-1/12 HIRO MFH SALE-
| | |
| --- | --- |
| FERRARI 126C4M 1984 BRITISH GP ALBORETO ARNOUX | EAGLE GURNEY-WESLAKE '67 BELGIAN & DUTCH GP |
| | |
| | |
| 1/12 FERRARI 488 GTE LE MANS '17 AF CORSA CURBSIDE | FERRARI F187/88C '88 MONZA #27 ALBORETO #28 BERGER |
| | |
| | |
| FERRARI 126C4M2 '84 EUROPEAN & PORTUGESE ALBORETO | FERRARI 156 SHARK NOSE '61 BELGIUM GP |
| | |
- OVERSTOCK CLEARANCE -

MODELS/ITEMS FROM OUR OVERSTOCK OFFERED AT VERY VERY SHARP PRICES!!!
Items up for offer will change periodically and/or when stock runs low...
No extra volume or other discount(s) offered on these items, sorry.

- OVERSTOCK CLEARANCE -
| | |
| --- | --- |
| GOODYEAR RAIN TIRE LATE '70s TAMIYA 1/20 JS11 FW07 | EBBRO TYRRELL 002 STEWART CEVERT 1971 BRITISH GP |
| | |
| | |
| TRANSKIT FERRARI 599 GTB FIORANO PANAMERICAN RED | TAMIYA 1/12 HONDA RA273 |
| | |
-GRLPWR NOW-

VISPO 1/6 BIKE 'n DRIVER resin kits
(8 different models to start with ;-)

-GRLPWR NOW-
Latest stock additions
- 1/12 Porsche 935 / Porsche 934 Photo Etched detail set is available, our own make so quality garanteed... see here
- 1/12 Hiro Ferrari 126C2 Belgian GP (Villeneuve last qualy) is back in stock. With Hiro ending its Ferrari offerings (end of license) this kit won't last for ever. So act should you need.
- APM is no longer, but that does not hold us to list one of their beauties: 1/12 transkit to transform Tamiya's 1/12 Ferrari F50 into GT-1 livery. Only 1 kit available, tamiya's F50 donor kit is also available.
- Imtch is a spin off of Model Factory Hiro, and brought some 1/32 air plane skeleton models to our desktop. We list 2 of them: the P-51D Mustang and the Messerschmitt BF109E. Only 1 kit available of each model.
- from MONOPOSTO, we listed 1/20 LAROUSSE LH94 MONACO, LAROUSSE LH94 JAPAN, VENTURI LC92 SOUTH AFRICA, VENTURI LC92 JAPAN
- bbk's latest arrived dec 31th... 1/12 WOLF WR1 RACING REPLACEMENT & TRANS DECAL for TAMIYA SCHECKTER RAHAL, see here
Happy new year all...
- One the interesting things about Museum Collection decals, is that - in 1/20 - they often offer car decals that also carry helmet decals for drivers. And they handle a couple of rare subjects, nobody else seems interested in. So we now have listed their carbon sets for 1/8 MP4/4 from d'Agostini next to some 1/20 f1 subjects
- MFH keeps pumping out kits, we keep adding to our shelves so check out the newest Maserati 250F & 250F Streamliner... already follow by 962C LM 1986 & Shell LM 1988 and Ferrari 312T2 1977
- arrived here from Model Factory Hiro is their 1/12 Lancia Beta super detail kit, in 3 versions: 1979 Giro d'Italia #576 G.Villeneuve / W.Röhrl / C.Geistdörfer, 1980 LM 24hours Race #51 H.Heyer / B.Darniche / T.Fabi #52 P.Ghinzani / M.Alén / G.Brancatelli and 1981 LM 24hours Race #65 M.Alboreto / E.Cheever / C.Facetti #66 R.Patrese / H.Heyer / P.Ghinzani #67 B.Gabbiani / E.Pirro. Vrooooaaaar....
- made it back into our listings because of huge demand: 1/8 alu funnels & injectors for Lotus 72D (entex, eidai grip, revell) kit. Alu funnels & injectors to fit 1/8 M23 McLaren kit also made it here. Both items are only 50 sets each, so if you don't want to miss out, you better act!
- added to our studio 27 list of F1 car kits in 1/20: CAMEL BENETTON FORD B191 1991 SCHUMACHER BRUNDLE, CAMEL BENETTON FORD B191B 1992 SCHUMACHER BRUNDLE, LAMBO LAMBORGHINI MODENA M291 US GP 1991 LARINI, LAMBO LAMBORGHINI MODENA M291 JAPAN GP 1991 LARINI, SIMTEK S941 JAPAN GP 1994 BRABHAM / INOUE, JORDAN J197 CANADA 1997 SCHUMACHER / FISICHELLA, JORDAN J197 BELGIUM 1997 SCHUMACHER / FISICHELLA, MINARDI FERRARI M191 91 MARTINI MORBIDELLI MORENO
- Our 1/12 redesigned & corrected Martini Porsche 935 decal set has arrived. At least, the main design did. Still waiting for the small insert we had printed to make the set (over)complete. So, just hold your orders little longer, we'll keep you informed.
Few other decal sets are available from now on: there's this wonderfull 1/12 SWAT POLICE CAR set to fit DOYUSHA/OTAKI MUSTANG MACH1, also for same makes there is the 3pcs Fire Bird logo that goes on the hood of the PONTIAC TRANS-AM model (some additional logos made it to the sheet too) and we also stocked the 1/12 ciggie fill in decal to fit ITALERI/PROTAR ALFA ROMEO 179C, because decals that come in the kit just don't have correct dimensions. Check them out!
Also, together with the 935 insert, we'll add some more decals from our own make to our offerings: 1/43 SEAT BELT LOGOs, 1/8 SEAT BELT LOGOs and JOCHEN RINDT LOTUS 72C yellow 'Car Show' tape both in 1/12 scale (TAMIYA kit) as in 1/8 scale (EIDAI/ENTEX kit)
- Long awaited, and finally available: the studio27 full carbon decal set for Tamiya's Ferrari SF70H. 1st run has sold out @ manufacturer, and so has 2nd. Not sure there will be a3rd run, so if you don't want to take your chances, you can get it here & now!
- With the DECALCAS decal sets, you can build Belkits' OPEL MANTA in a stunning BASTOS livery, be it the 1985 or 1986 car as driven by COLSOUL & LOPES in Haspengouw, Condroz & Ypres rallies. Vrooooaaaar....
- Well, we've been around for 15 years now. In that time, we've seen many makes come, but also go sadly enough. And every now & then, we discover a little gem not already known to the public... Today, this happened to us again. FFK, a French kit maker, brought a 1/12 MM kit to our attention which reflects the MATRA 650 as raced in Le Mans 1969 and 1000Km of Paris (1969) & Argentine (1970). Please check it out, and build it as a nice addition to your Hiro & Tamiya kits. All support to this little starting make is welcomed warmly.
- We designed an 1/8 FERRARI 126C2 decal sheet to be used with the PROMOCOM TOYS kit since the original set comes with lots of mistakes. INDECALS printed it for us, and now it is listed for sale, see here.
- MHF FERARI 156 SHARK NOSE is available now. Belgian GP version or Italian GP version. I expect these to sell out @ manufacturer soon, so don't hesitate should you need one...
- OK, i don' do 1/24 kits. Or mostly not. And i'm not really into rally. Or mostly not. But wtf, Belgian kit producer BELKITS earned a place on our shelves... I was (and still am) not a great fan of their early subjects (Ford Fiesta, Skoda Fabia etc), but when they're talking 70's & 80's rally cars, then we're in. Of course we are! So listed for your considderation: 2 different liveries for the Ford Escort RS1300 MKI, and 2 more for Opel Manta 400. Get some dirt on those brushes...
-Few extra figures/heads from IMMENSE have been added... We listed head sets for Phil Hill & James Hunt, full figurini of Hunt and Cooper, a camera operator & photographer. All in 1/24 of course.
- We found a manufacturer of magnificent female figurini, scale 1/8, 1/12, 1/20 & 1/24: ATELIER IT. Most of these models have a connection to race environment (pit grid babes), but we will also be listing a few which are not sports related... Just because they're so damn good and would do well on your car & bike dio's too!
- available: INDECALS offerings are widened and in store for your consideration: 1/12 Brabham BT44B replacement decals for the Tamiya kit (Reutemann or Pace at the wheel), Reutemann 1/12 312T3 decals to fit the Protar kit, and 3 different versions to use on 1/12 Tamiya Wolf WR1: Jody Scheckter 1977 and 1978 setup, and the Bobby Rahal version.
- New in our listings: VECTOR MAGIC decals. They offer some overcomplete 1/20 sheets (Lotus 102D, Benetton B188 with helmet decals for 5 different drivers), and a few nice sheets in 1/24 (Porsche 934, Sauber C9). Now available!
- Newly added: resin rivets & bolts form Russian make MASTERCRAFT. Considderably cheaper than alu versions, so now you can invest into several sizes at just a fraction of cost.
- MODEL FACTORY HIRO gave us 1/12 Le Mans 1991 winner: MAZDA 787B. And they accompanied it with MAZDA 787B reference book. How beautifull can life be ;-)
- TOP STUDIO added various A/N fittings & a wide range of cloth braided line to its offerings.
- From TAMIYA came the 1/6 motorcycle engines KAWASAKI Z1300 & HONDA CB750F. We've taken plenty in stock because it might take another 30 or 40 years before they get re-issued ;-)
- From STUDIO27 we received several 1/20 resin F1 kits: Ligier JS5, Ligier JS7, Ligier JS17, Ligier JS19, Ligier JS43, BENETTON 184T EARLY & LATE and listed these @ very competitive prices... Once gone, they're gone, so act now should you want to secure your kit.
- Too long, too little, too late... I know, this page has not had an update in over a year...
We do keep following latest issues of our preferred dealers: MODEL FACTORY HIRO, STUDIO 27, TOP STUDIO, TAMIYA etc.
Some other product lines no longer get followed due to several reasons: ATS/Acustion & Hobby Design (bad customer service), Craft 10 & T2M (ended business). So should you want to purchase any of their products, maybe now is time because once sold, it will not get restocked.
Manufacturers added to our offerings: DECALCAS (decals, etch, vac formed wind screens), FINELINE (woven mesh), IMMENSE & NORTHSTAR (driver figurini & heads), KOMAKAI (reference pictures) , PRIME (braided & conduit lines).
Our own BBK line has stalled for a year now, but we'll try to add some new products in the next months. We're working on 1/12 replacement decals for Tamiya's Porsche 935 & Brabham BT44B. And hopefully, we'll find time to start working again on the 1/12 Datsun 240Z transkit to convert the Tamiya kit into the Camel sponsored pace car.
- DIVE NINE relaunched the CRAFT 10 figurini line, and added some of their own. Several figurini in different scales are up for offer, all of them including decals which never were part of craft10's offerings. Interested? See here
- MFH HIRO released some new carbon decals (silver small, silver big, gold small, gold big), and added the HONDA RA300 picture book to their 'inDetail line'.
Joe Honda came up with Sports Car Spectacle Reference book nr 13, covering 1968.
1/12 model kit k529 Ferrari 126CK is here, and kit k537 1957 FERRARI 335S LE MANS / 315S MILLE MIGLIA is here
Engine kits in 1/12 that are listed: PORSCHE 917K, FERRARI 126C2, FERRARI 330P4, LANCIA 037
- TOP STUDIO came with another super detail set to upgrade tamiya's 1/12 McLaren MP4/6 kit. Focus is on DAMPERS & CHASSIS FRONT BULKHEAD this time. Check it out!
- EBBRO's 1/20 LOTUS 88B BRITISH GP 1981 as driven by Mansell & de Angelis has landed, see here.
- In house, we started a new line of 1/6 bike decals... All of them were designed to fit Tamiya kits, and so we have: Honda CB750, BMW R90S, BMW R75/5, Harley Davidson Fat boy, Harley Davidson FLH1200 AMF, Honda Dax. And while we were drawing these, we did add some others as well: senna driver decals McLaren years (in 1/12, 1/20 & 1/43), Senna Toleman season 1984 (1/12, 1/20, 1/43), Senna F3000 & F1 tests in 1983 (1/12, 1/20, 1/43), Ferrari Flat 12 in 1/12, Triumph Drag Bike for 1/8 Revell kit.
All of the above have become available for purchase...
- Hiro's newest, Studio27 newest, Top Studios newest... All in stock. Too much to describe in detail, just check their respective pages to see ;-)
- We (BBK) brought a few new decals to market... The 1/8 Lotus 72D set to fit Eidai/Entex/Revell kit is available for some time now, as is the 1/12 Porsche 934 Belga set that will let you transform Tamiya's Porsche into 1985 Haspengouw Rally car as driven by Droogmans/Joosten.
- Top Studio added to their range of 1/12 MP4/6 detail sets: Engine super detail set. We expect them to release front suspension soon too, so if you're working on the Senna/Berger car, maybe you should wait constructing front suspension area ;-)
- Hiro keeps releasing 1/12 big scale models every month. For February, they announced Porsche 917K in 3 versions: 1970 Daytona contenders #1 & #2 (Team Gulf), 1970 Le Mans contenders #20 & #21 (Team Gulf) and the Le Mans 1970 Winner #23 (Salzburg team). These will be added to January & december releases already on our shelves: Cobra 1966 Daytona #93 #88, Cobra 1966 Sebring #6 #73 and Eagle Gurney Weslake 1967 SPA FRANCORCHAMPS
Oh and also, 1/12 Ferrari 250 GTO engine in 1/12 will be presented as 'stand alone' kit. For those interested, see out offerings soon...
- new manuafcturer of braided/conduit lines has been added: check out our PRIME offerings.
- Northstarmodels figurini (only bike/car related) have been added.
- As is/are MFH Hiro's latest: Ferrari 330 P4 Coupe (1967 SPA LE MANS DAYTONA SCARFIOTTI PARKES KLASS SUTCLIFFE, 1967 MONZA #4 LE MANS #21 SCARFIOTTI PARKES, 1967 MONZA #3 LE MANS #24 BANDINI AMON MAIRESSE BEURLYS), Senna's (Hill's) Williams FW16 SAN MARINO SETUP, and a gorgeous Martini sponsored 917LH (#21 LM 1971 ELFORD LAROUSSE).
- Top Studio delivered 1/12 & 1/20 detail sets for McLaren MP4/6: 1/12 brake set, 1/12 cockpit detail set, 1/12 air intake funnel, 1/12 drive shafts, 1/20 air intake funnel, 1/20 cockpit detail set.


Future stocking plans
- 1/12 LOTUS 49 DECAL SET, see here
- we're looking to bring a line of race inspired T-shirts/long sleeves to market, but manufacturer who agreed to produce, chickened out at the last moment. Grrrr. Well, not everyone can provide the quality we expect. Hang in, we'll get there...

More work from Thomas Halvarsson... This time, he used our 1/12 Wrangler decals to build a Porsche 934 as raced in Silverstone 1978.
Of course, Thomas did add detail & such, for a more detailed view you can visit f1m page



Thomas Halvarsson stroke again... He did an exquisit build of the Lola Aston Martin 1967 Le Mans entry, using Tamiya's kit and our in house transkit offering correct body parts & correct AM engine. KitLotus.com released a special 'free to download' 13 page pdf file loaded with pictures about this kit & build, see here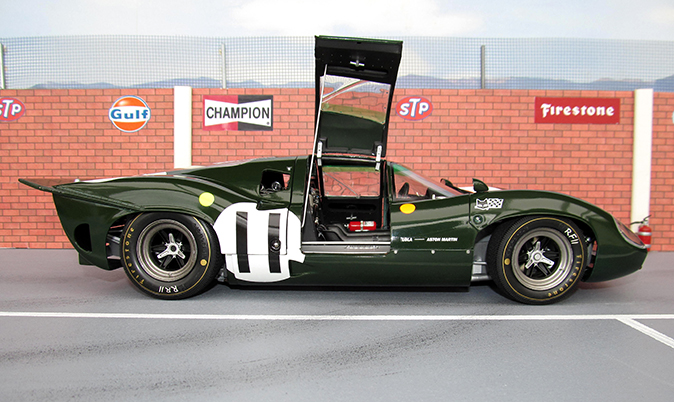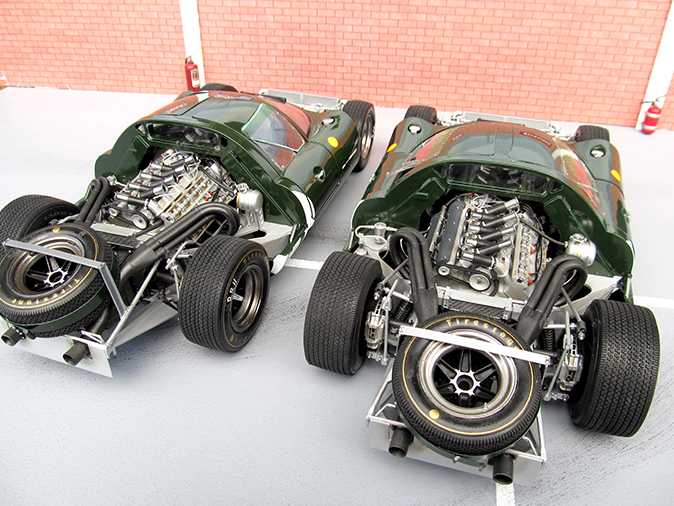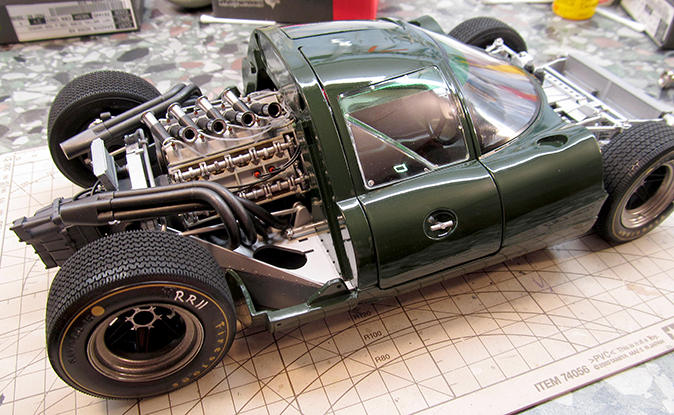 Also, can we mention the spectacular build of the 1/12 Porsche 934 as raced in Daytona 77 24Hrs, Peter Gregg & Jim Busby behind the wheel... Thomas Halvarsson (Sweden) did an exquisit job...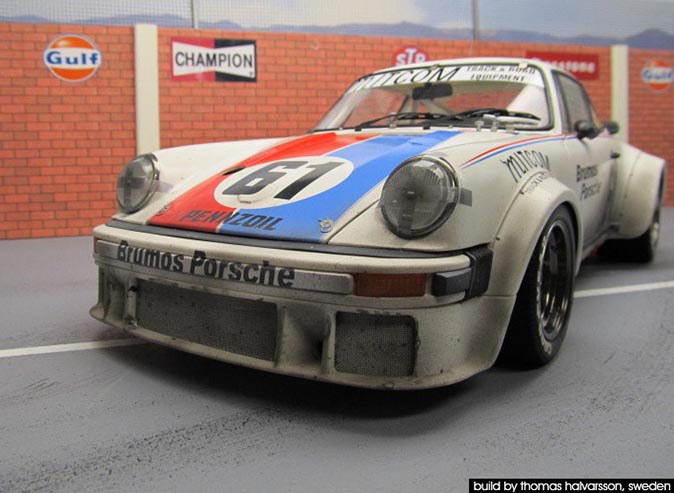 Another stunning build: the Sunoco sponsored Lola MKIIIb that won the 1969 Daytona 24Hr race as build by David Sorensen (Hawaii) who used our 'in house' transkit to make the transformation...
See more pictures here




Also back in business, is French builder Jacques Joliff surprising us with a nice picture update of his work on the eidai 1/8 Lotus 72D kit. For those who like it black...
Please see full build report pictures here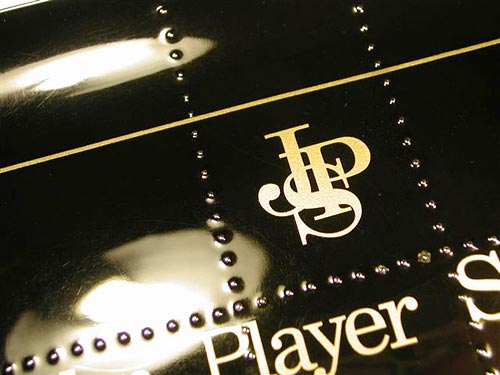 And now... enjoy your visit,
bestbalsakits.com