Welcome to the bestbalsakits modeling store for more hours of enjoyment.
Our goal
bestbalsakits modeling will offer you a broad range of model kits and accessories.
Our main goal is to bring these modeling items that are only seldom found, be it online or not. So be prepared to find vintage items that are long out of production, collector items that are very hard to find or just popular items that are hard to come by. One particular item we're very proud of, is the most complete listing of Tamiya 1/12 Big Scale car & 1/6 Big Scale bike models on the internet! Oh, and can we just add that we carry most big scale models of manufacturers: Doyusha / Entex, Protar, Revell, Eidai Grip, Nichimo & Bandai! Where else will you still find these???

Our latest stock additions: read
Our future stocking plans: read
Our future projects (updated mar 20, 2020): read

We're working safely and fast to keep your orders moving.

Due to current flight restrictions, orders from non European residents will be converted to layaways till further notice.
Special offer on the whole SALVINOS JR line:
BUY 3 PAY 2 (cheapest for free)


See their listings here: https://www.bestbalsakits.com/tamiya/tamiya.asp?man=100
BOBBY & DONNY ALLISON, BUDDY BAKER, CALE YARBOROUGH, RICHARD PETTY... Gods in the US but race drivers only little known outside of nascar county...
So, why not team this historical times with building racing history from times & places we can't go to? The SALVINOS JR line of plastic injected kits offers more than 10 different models, all existing out of 100+ parts, rubber tires and vibrant sponsor decals. All of them focussing on historic wins, drivers & cars of the US racing championships. History & drama seems included for free ;-)

Current flight restrictions prevent us to send worldwide, for customers with residence outside of Europe we can do paid layaways till the situation normalises.
This offer will automaticaly expire for each model that runs out of stock. Delivery is extra.

BBK ITEMS NEW IN STOCK


GOODYEAR HAND GROOVED RAIN TIRES to fit 1/12 TAMIYA M23 312T WR1 LOTUS MKIII 78 & 1/8 EIDAI GRIP/ ENTEX McLAREN M23

See here for 1/12 set
See here for 1/8 set
BESTBALSAKITS GIFT COUPON
€10-€20-€50-€100-€200-€500

See here
1/12 PORSCHE 934 FILL IN DECALS for TAMIYA 12055: logos missing in kit
Price Euro 8.0

See here
1/12 PORSCHE 935 MARTINI + LE MANS 76 REPLACEMENT & TRANS DECAL for TAMIYA
Price Euro 42.0

See here
1/12 PORSCHE 934 JAGERMEISTER / 935 MARTINI PHOTO ETCH DETAIL SET for TAMIYA
Price Euro 63.0

See here
1/12 LOTUS 49 DECAL SET for TAMIYA HILL CLARK
Price Euro 27.0

See here

1/6 HARLEY DAVIDSON FLH1200 & FLH1200 SIDE CAR DECAL for TAMIYA

See here for FLH1200 set
See here for FLH1200 SIDE CAR set
1/8 PORSCHE CARRERA RSR 2.1 TURBO LE MANS 1974 TRANS DECAL for EIDAI GRIP ENTEX
Price Euro 139.0

See here
Latest stock additions
- It has been a while since MFH brought an interesting kit to market (at least, in my opinion. Which shouldn't matter, i know, but it does apparently ;-) so i've been skipping their latest releases. Until december 2019 came & MFH surprised us with a magnificent 1/12 MERCEDES SAUBER C9 1998 LM WINNER kit which surely made up for the time lost (ahum ahum, i know i know ;-). And while packaging our order, MFH added on request the FERRARI 365GTB/4 LM 1972 competitor to the parcel too... 'cause somehow, that's a brutal beast & brutal beasts are always welcomed @ BBK!
- Bringing small, new but detail crazy aftermarket garage kits of exceptional quality to market and help building a profoune customer base for these undergoings is one of the joys of running this business... Today, we're happy to announce Clay Models joined our ranks offering the utlimate engine, break/wheel and gearbox sets to help you up Tamiya's 1/24 Porsche 956 cars. Options for 1993 WORKS CAR, 1992 WORKS CAR en 1993&+ PRIVATEER CARS are available, see here.
- VECTOR MAGIC added 1/20 McLAREN M23 & 1/20 WILIAMS FW11/FW11B to their range. Adding the quality of their designs to the print quality Gartograf deliveres, makes them 1st choice for subjects available. Check them out!
- Complete 1/24 - 1/25 Nascar line from Salvino Models has arrived, so, if you're into 1970-1980 NASCAR / DAYTONA winning cars, then this might be for you...
- TAMIYA 1/12 PORSCHE 934 JÄGERMEISTER 1976 WORKS #12055 has hit the shelves, see here. The main difference with the previous release #12040 is that this issue offers slick tires (vs threaded in #12040), the decal sheet is missing the Dunlop & Shell logos & there's only one seat left to install (down from 2 in previous issue). Our listing of this kit has this decal problem solved, as we'll include a fill in set offering the missing items for free (this fill in decal is also available for purchase seperately, see here). Those who need a 2nd seat for their kit can add it here...
- 1/8 PORSCHE RSR TURBO LE MANS 1974 DECALS to fit EIDAI GRIP and/or ENTEX KIT (inc. adjusted logos, corrected colours & added designs) have arrived from printers. If you got that kit in your stash, this is what you'll be looking for...
- The long awaited Top Studio 1/12 COCKPIT DETAIL UP SET for TAMIYA WILLIAMS RENAULT FW14B has arrived, see here. Along with this set came a buch of newly issued metal hex bolt/nuts sets sould you be looking for ultimate sharp detail.
- We restocked Icons' 1/12 FORD GT40 tire set that would enhance the Trumpeter kit in a great way. Say what? In a tremendous way: the original tires look very toylike and wear a wrong pattern. These replacement tires are superior in detail & correctness, so should you want your model to look like the real thing, you should not hesitate. See here.
- Our own BBK take on 1/12 LOTUS 49 DECAL SET has arrived and is available for purchase, see here...
- Hiro is finally bringing us Italian race cars other than Ferrari: we picked both ALFA ROMEO 1974 MONZA 1000Km & ALFA ROMEO 1975 SPA 1000km to add to our stock. And, also made it safely here: 1/12 LOTUS 49 EARLY TYPE 1967 & 1/12 LOTUS 49 LATE TYPE 1967-1968. Check these iconic cars out!
- Added to our list: 1/8 PROMOCOM FERRARI 126C2, ZOLDER version. Thise who know about this kit, won't be surprised we only have 1 available. Good news is: 100% complete, one of the rare ones...
- Studio27 newest, Top Studios newest... All in stock. Too much to describe in detail, just check their respective pages to see ;-)
- 1/12 Porsche 935 / Porsche 934 Photo Etched detail set is available, our own make so quality garanteed... see here
- 1/12 Hiro Ferrari 126C2 Belgian GP (Villeneuve last qualy) is back in stock. With Hiro ending its Ferrari offerings (end of license) this kit won't last for ever. So act should you need.
- APM is no longer, but that does not hold us to list one of their beauties: 1/12 transkit to transform Tamiya's 1/12 Ferrari F50 into GT-1 livery. Only 1 kit available, tamiya's F50 donor kit is also available.
- Imtch is a spin off of Model Factory Hiro, and brought some 1/32 air plane skeleton models to our desktop. We list 2 of them: the P-51D Mustang and the Messerschmitt BF109E. Only 1 kit available of each model.
- from MONOPOSTO, we listed 1/20 LAROUSSE LH94 MONACO, LAROUSSE LH94 JAPAN, VENTURI LC92 SOUTH AFRICA, VENTURI LC92 JAPAN
- bbk's latest arrived dec 31th... 1/12 WOLF WR1 RACING REPLACEMENT & TRANS DECAL for TAMIYA SCHECKTER RAHAL, see here
Happy new year all...
- One the interesting things about Museum Collection decals, is that - in 1/20 - they often offer car decals that also carry helmet decals for drivers. And they handle a couple of rare subjects, nobody else seems interested in. So we now have listed their carbon sets for 1/8 MP4/4 from d'Agostini next to some 1/20 f1 subjects
- MFH keeps pumping out kits, we keep adding to our shelves so check out the newest Maserati 250F & 250F Streamliner... already follow by 962C LM 1986 & Shell LM 1988 and Ferrari 312T2 1977
- arrived here from Model Factory Hiro is their 1/12 Lancia Beta super detail kit, in 3 versions: 1979 Giro d'Italia #576 G.Villeneuve / W.Röhrl / C.Geistdörfer, 1980 LM 24hours Race #51 H.Heyer / B.Darniche / T.Fabi #52 P.Ghinzani / M.Alén / G.Brancatelli and 1981 LM 24hours Race #65 M.Alboreto / E.Cheever / C.Facetti #66 R.Patrese / H.Heyer / P.Ghinzani #67 B.Gabbiani / E.Pirro. Vrooooaaaar....
- made it back into our listings because of huge demand: 1/8 alu funnels & injectors for Lotus 72D (entex, eidai grip, revell) kit. Alu funnels & injectors to fit 1/8 M23 McLaren kit also made it here. Both items are only 50 sets each, so if you don't want to miss out, you better act!
- added to our studio 27 list of F1 car kits in 1/20: CAMEL BENETTON FORD B191 1991 SCHUMACHER BRUNDLE, CAMEL BENETTON FORD B191B 1992 SCHUMACHER BRUNDLE, LAMBO LAMBORGHINI MODENA M291 US GP 1991 LARINI, LAMBO LAMBORGHINI MODENA M291 JAPAN GP 1991 LARINI, SIMTEK S941 JAPAN GP 1994 BRABHAM / INOUE, JORDAN J197 CANADA 1997 SCHUMACHER / FISICHELLA, JORDAN J197 BELGIUM 1997 SCHUMACHER / FISICHELLA, MINARDI FERRARI M191 91 MARTINI MORBIDELLI MORENO
- Our 1/12 redesigned & corrected Martini Porsche 935 decal set has arrived. At least, the main design did. Still waiting for the small insert we had printed to make the set (over)complete. So, just hold your orders little longer, we'll keep you informed.
Few other decal sets are available from now on: there's this wonderfull 1/12 SWAT POLICE CAR set to fit DOYUSHA/OTAKI MUSTANG MACH1, also for same makes there is the 3pcs Fire Bird logo that goes on the hood of the PONTIAC TRANS-AM model (some additional logos made it to the sheet too) and we also stocked the 1/12 ciggie fill in decal to fit ITALERI/PROTAR ALFA ROMEO 179C, because decals that come in the kit just don't have correct dimensions. Check them out!
Also, together with the 935 insert, we'll add some more decals from our own make to our offerings: 1/43 SEAT BELT LOGOs, 1/8 SEAT BELT LOGOs and JOCHEN RINDT LOTUS 72C yellow 'Car Show' tape both in 1/12 scale (TAMIYA kit) as in 1/8 scale (EIDAI/ENTEX kit)
- Long awaited, and finally available: the studio27 full carbon decal set for Tamiya's Ferrari SF70H. 1st run has sold out @ manufacturer, and so has 2nd. Not sure there will be a3rd run, so if you don't want to take your chances, you can get it here & now!
- With the DECALCAS decal sets, you can build Belkits' OPEL MANTA in a stunning BASTOS livery, be it the 1985 or 1986 car as driven by COLSOUL & LOPES in Haspengouw, Condroz & Ypres rallies. Vrooooaaaar....
- Well, we've been around for 15 years now. In that time, we've seen many makes come, but also go sadly enough. And every now & then, we discover a little gem not already known to the public... Today, this happened to us again. FFK, a French kit maker, brought a 1/12 MM kit to our attention which reflects the MATRA 650 as raced in Le Mans 1969 and 1000Km of Paris (1969) & Argentine (1970). Please check it out, and build it as a nice addition to your Hiro & Tamiya kits. All support to this little starting make is welcomed warmly.


Future stocking plans
- We started working on a new transkit. Any idea? See here...
- we're looking to bring a line of race inspired T-shirts/long sleeves to market, but manufacturer who agreed to produce, chickened out at the last moment. Grrrr. Well, not everyone can provide the quality we expect. Hang in, we'll get there...


-1/12 HIRO MFH SALE-

MODELS OFFERED ON STUNT DISCOUNT PRICES
(no extra volume or other discount on these models, sorry!)

-1/12 HIRO MFH SALE-


FERRARI 126C4M 1984 BRITISH GP ALBORETO ARNOUX
1/12 FERRARI 488 GTE LE MANS '17 AF CORSA CURBSIDE

FERRARI 156 SHARK NOSE '61 BELGIUM GP
1/12 MCLAREN MP4/4 SAN MARINO MEXICO FRANCE CANADA K391


More work from Thomas Halvarsson... This time, he used our 1/12 Wrangler decals to rebuild a TAMIYA Porsche 934 as raced in Silverstone 1978.
Of course, Thomas did add detail & such, for a more detailed view you can visit f1m page



Thomas Halvarsson stroke again... He did an exquisit build of the Lola Aston Martin 1967 Le Mans entry, using Tamiya's kit and our in house transkit offering correct body parts & correct AM engine. KitLotus.com released a special 'free to download' 13 page pdf file loaded with pictures about this kit & build, see here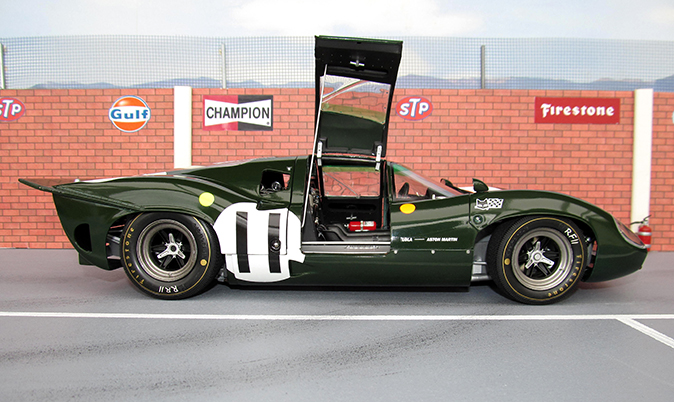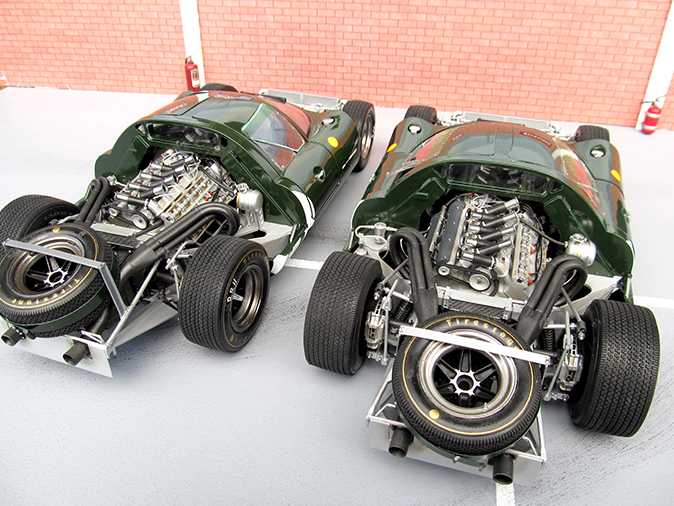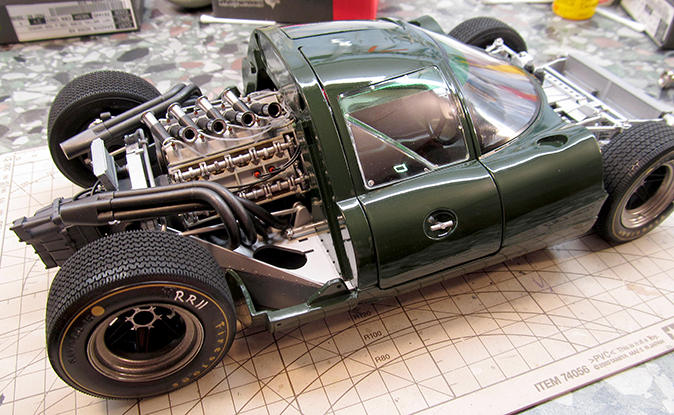 Also, can we mention the spectacular build of the TAMIYA 1/12 Porsche 934 as raced in Daytona 77 24Hrs, Peter Gregg & Jim Busby behind the wheel... Thomas Halvarsson (Sweden) did an exquisit job...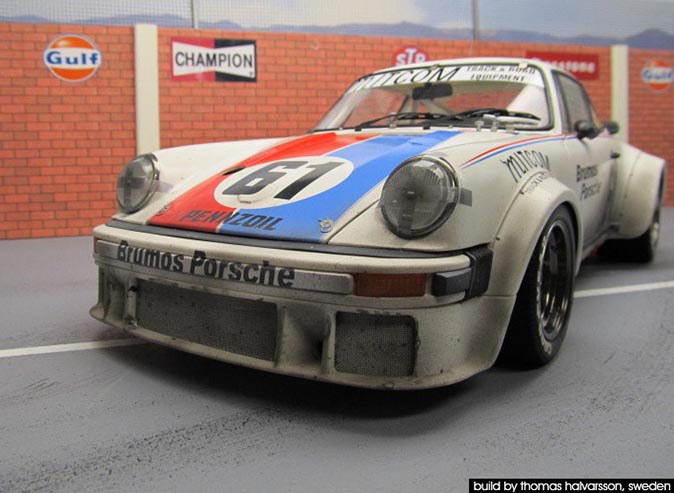 Another stunning build: the Sunoco sponsored Lola MKIIIb that won the 1969 Daytona 24Hr race as build by David Sorensen (Hawaii) who used our 'in house' transkit to make the transformation...
See more pictures here




Also back in business, is French builder Jacques Joliff surprising us with a nice picture update of his work on the eidai 1/8 Lotus 72D kit. For those who like it black...
Please see full build report pictures here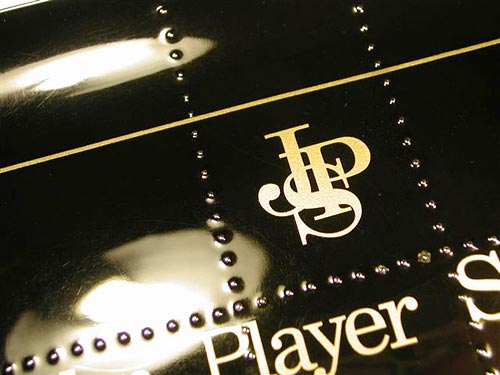 And now... enjoy your visit,
bestbalsakits.com